Scregg (Roscommon)
Two figures from former Scregg Castle, moved to an outbuilding of the nearby Scregg House.
Of the first one illustrated here, my colleague Ian Thomson writes:
"I don't think that this was carved to be a keystone. The outer bit is missing and she's not symmetrical.
A good mason wouldn't have made that mistake. I think this could have been from something else and made into a keystone."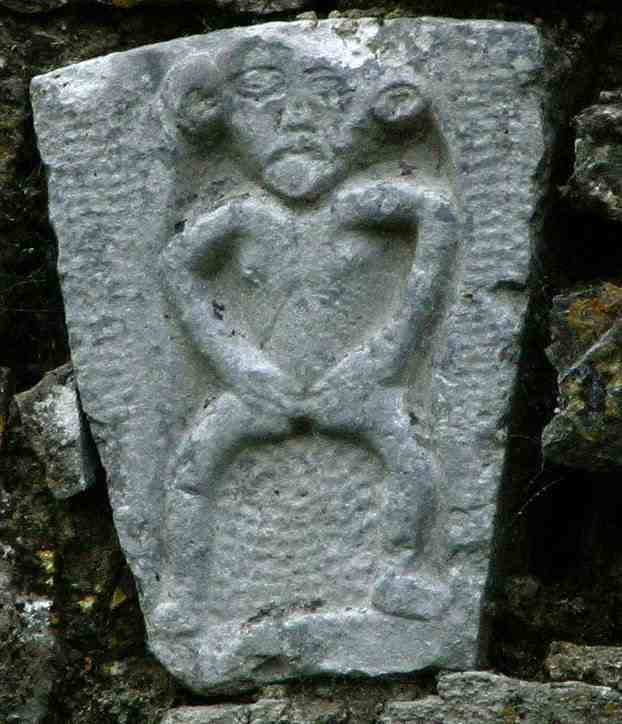 The second figure is quite different and by a different sculptor.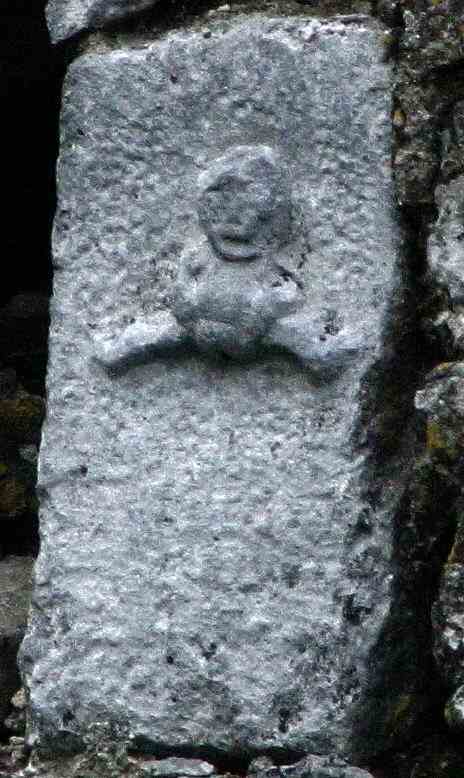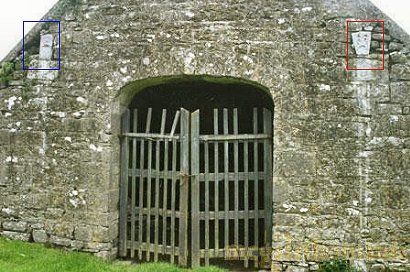 photos by Ian Thompson